Key Components of a Custom Data Analytics Dashboard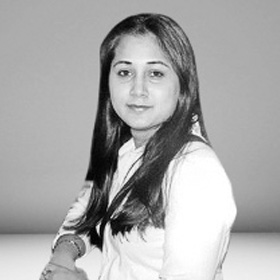 BI software is designed to help companies increase insight velocity or the speed at which they can convert data into actionable insights. One of the most popular solutions is a customized data dashboard. Dashboards collate tons of scattered data and present it as visualizations, making it easier for business leaders and subject experts to identify patterns and trends. As a result, data-driven companies today have customized dashboards across the whole organization. By using dashboards, companies can make more informed decisions, leading to improved performance and productivity. Consequently, such dashboards have become essential for companies that want to stay competitive in today's data-driven world.
As per my experience, the following are the key features your data dashboard must have:
Customizable interface
A customized BI data dashboard must be capable of resolving all the business intelligence needs of your company. Unfortunately, such functionality is often packed in only some off-the-shelf software solutions; however, you can make it happen by customizing the front end or back end of many different types of dashboards depending on the most needed information.
Data filters
Data Filters are vital features of any dashboard and allow users to zero in by selecting required data from within available options, which are then filtered out afterward. Filters provide more manageable proportions of business data for more accessible analysis.
Cross-device accessibility
Cross-device compatibility is integral to data dashboards that can be accessed and usable on multiple devices. For example, your customers and team members may use their personal computers, tablets, or smartphones while viewing or analyzing the dashboards—so you have to ensure all dashboards can be viewed on all platforms.
The power of dashboards is in their ability to quickly and easily communicate data. However, this same appeal has made them a prime target for those looking at sensitive information such as financials or customer records.
With creativity and an understanding that not all data can be shared freely between team members, it's possible to create reports that provide helpful insight for those who need them without leaking proprietary information.
Contact the experts at Stampa Solutions today to customize a data dashboard for your business.